Basic clothes are a must have in every closet! They work well regardless of the occasion and are a perfect base for many outfits. They are timeless and almost never go out of fashion, so if you don't have them in your closet yet, it's worth making such an investment.1
1.Classic and timeless T-shirt
Our closet should not lack at least one classic T-shirt, which will not only go well with summer outfits, but also provide us with comfort in almost every situation. When shopping, it is best to bet on high quality models, made of soft, fleshy cotton, which will serve us for many years and will become the basis for many fashionable outfits. A classic short sleeve T-shirt will look great both with recently fashionable mom jeans, as well as with shorts or leather skirts. And when matched with a suit in a bold color, it will be a perfect alternative to a shirt for the office. When choosing classic T-shirts, it is worth betting on universal white and black, as well as all kinds of gray, which can be found, among others, in stores such as H&M and Reserved.
2. Mini skirt
Speaking of summer basics, we couldn't leave out mini skirts, which are a true classic on hot days. In their case, the cut you choose depends solely on your preferences. However, if you want classic and timeless models, opt for straight cut denim skirt, such as the one from Sinsay, which looks great with a T-shirt tucked inside, as well as with a silk strapless shirt. You can also go for a more polite and toned down mini version, such as this one.
3.Bag basket
Even though we were supposed to present only basic clothes, we couldn't forget about a hit, which has been reigning among summer accessories for a few seasons now – the basket bag! This type of handbags are available in many different variants, shapes and colors. Thanks to that surely everyone will find something for himself. We recommend, however, bet on classic models, such as this shopper.
4.White shirt
White shirt is another basic must have, which should find its place in every woman's closet. Although many people associate it with school ceremonies, there is nothing more universal than a classic white shirt, which will look great not only with jeans, but also with shorts. Additionally, its color will perfectly emphasize summer tan and will add freshness to every outfit. It is worth having at least two models of white shirt in your closet – one oversize, which is also perfect for the beach, layered over your swimsuit, and a slightly more fitted one, such as this one, which accentuates your figure perfectly.
5.Loose-fitting fabric pants
The last element worth investing in are loose-fitting fabric pants, preferably in dark colors, such as black, khaki or brown, which will provide us with full comfort every day. Their phenomenon lies in the fact that when worn with sports shoes and a T-shirt, they look casual, while when matched with stiletto heels and a bolder top, they can be a perfect date outfit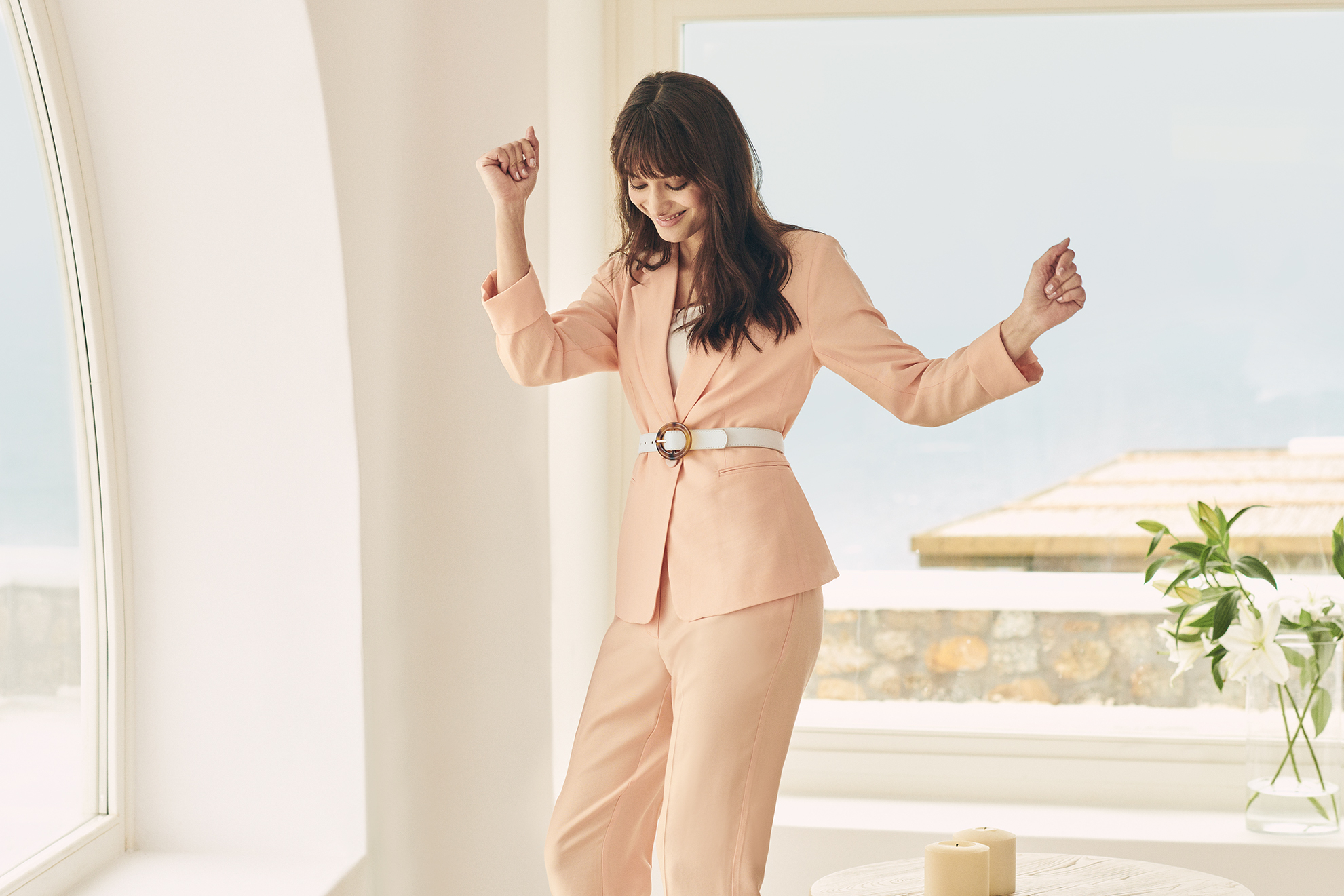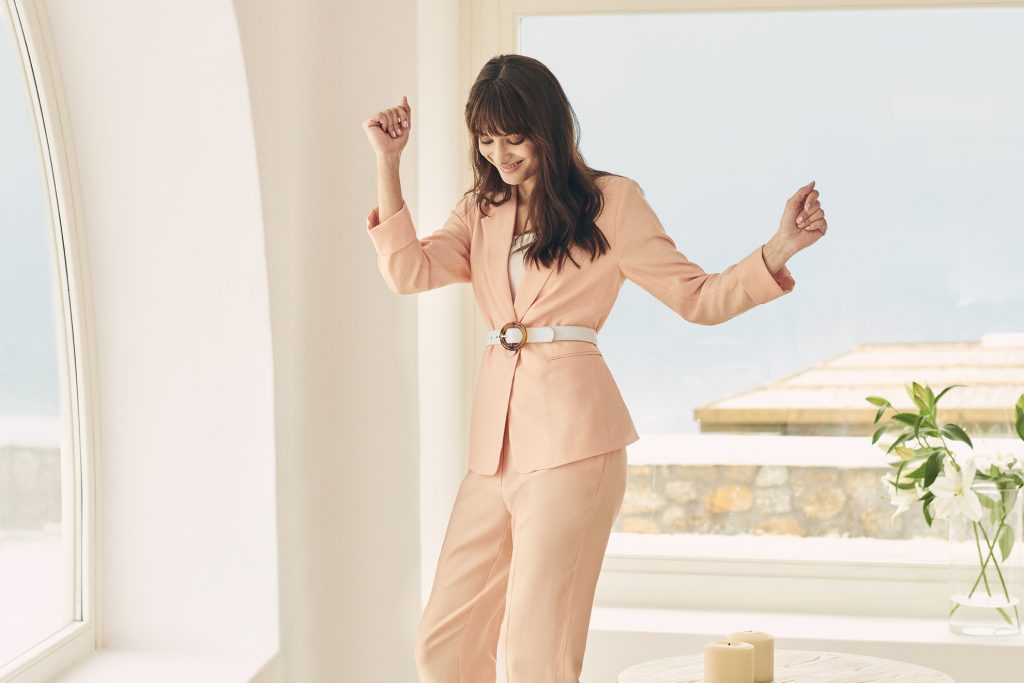 All clothes from the list above will allow you to compose many fashionable and stylish looks without any problem. Most celebrities base their iconic outfits on a few basic models and combine them with the latest trends, thanks to which they always look fashionable and up-to-date. It is also worth remembering to choose high quality models when buying this type of clothing. This way they will surely serve you for a few more seasons.